Ron Parker
Primary tabs
Posted by

somebody

on

Monday, 7 June 2010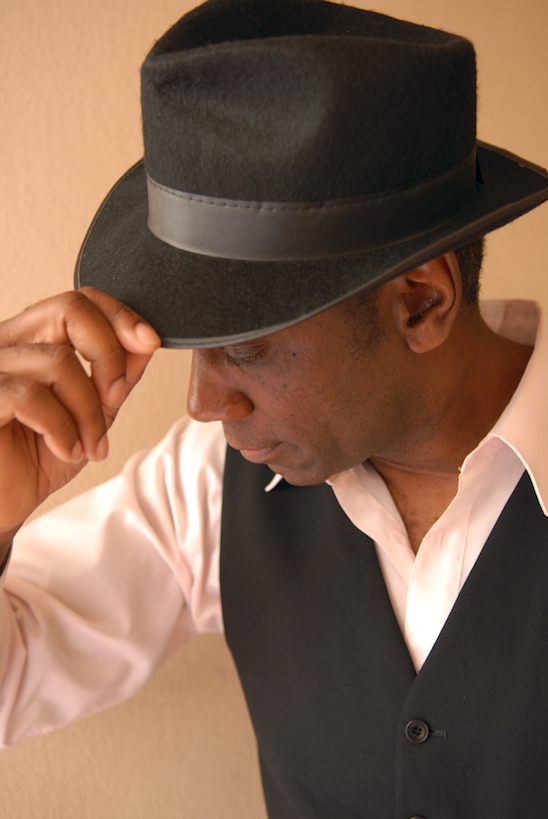 Director / Choreographer / Principal Dancer
Ron Parker is the director of the Central Avenue Dance Ensemble.  A native Californian, born and raised in Los Angeles, he is a graduate of U.C.L.A. with a degree in French and Linguistics. Ron is a nationally recognized dance instructor, dance historian, Jazz, Ballroom and Tap dancer. He has written and produced several YouTube documentaries on Black Dance History.  He is the co-founder of the R & B Salsa Network, which taught and promoted the dance in the Black community for several years.  As past Vice-President of the Los Angeles Chapter of USA Dance, he was actively involved in promoting Ballroom dancing in Southern California for the several years.  His hobbies include skiing, hiking, rock climbing, and dancing and performing a variety of Ballroom and social dances (including Ballet, Belly Dance, Argentine Tango, Salsa, Hustle, West Coast Swing, Lindy and Tap). He is a founding member of the Central Avenue Dance Ensemble and his dance experience includes performances in the musicals "At the Lincoln Theatre", "De Obeah Mon" and "Didn't My Lord Deliver Daniel?", the T.V. shows "That's So Raven" and "Tom Joyner Show", and the movies "Lackawanna Blues" and "Their Eyes Were Watching God".  He has also served as a choreographer and principal dancer with the Beverly Hills Cotillion Dance Ensemble.  In 2011, Ron wrote, produced, directed and co-choreographed the highly acclaimed "History of Black Dance in America" multi-media show which presents the story of the African-American contribution to American popular social dance.   It premiered to a sold-out crowd in 2011, and closed to sold-out crowds in 2012.  2014 was a busy year for Ron: He served as assistant director to Chester Whitmore for the Frankie Manning Centennial Show at the Apollo Theater in New York, hailed as one of the best shows at the Apollo in 25 years. He directed "The Origins of Black Dance" at the Barnsdale Gallery Theater in Los Angeles.  And, he initiated and ran a successful Kickstarter campaign to raise funds for the successful HBDA Juneteenth 2015 Celebration at Cal State Dominguez Hills University.  As a result of this successful campaign, he was nominated, along with Chester Whitmore, as a "Local Hero" by our local PBS station. Recently Ron was tapped by the El Camino College Center for the Performing Arts in Torrance, CA to present HBDA for Black History Month 2016.  And, a photo retrospective of the 2015 HBDA show premiered at the Gallery Exposure art gallery, also in Torrance, on February 6, 2016: http://www.centralavedance.com/hbda_exhibit_2016.
Recent projects focusing on or showcasing  African-American Vernacular Jazz Dance History  include "Lord of the Swing" (Principal Dancer, LA Ford Theater), "Introducing Jesse Mae Robinson" (Principal Dancer, LA Nate Holden Theater), "History of Central Avenue" (Principal Dancer, California African-American Museum), "Tribute to Michael Jackson" (Principal Dancer/Choreographer, West Angeles Performing Arts Theater).
Produced. directed, narrated, edited and served as technical engineer for "The Best of The History of Black Dance in America" 2021 webinar.  Also produced, directed, narrated and edited the Juneteenth 2021 online presentation "A Night at Club Alabam".
Video: https://www.youtube.com/watch?v=ADfeoLAJinc