Karin Santiago
Primary tabs
Posted by

somebody

on

Tuesday, 17 March 2015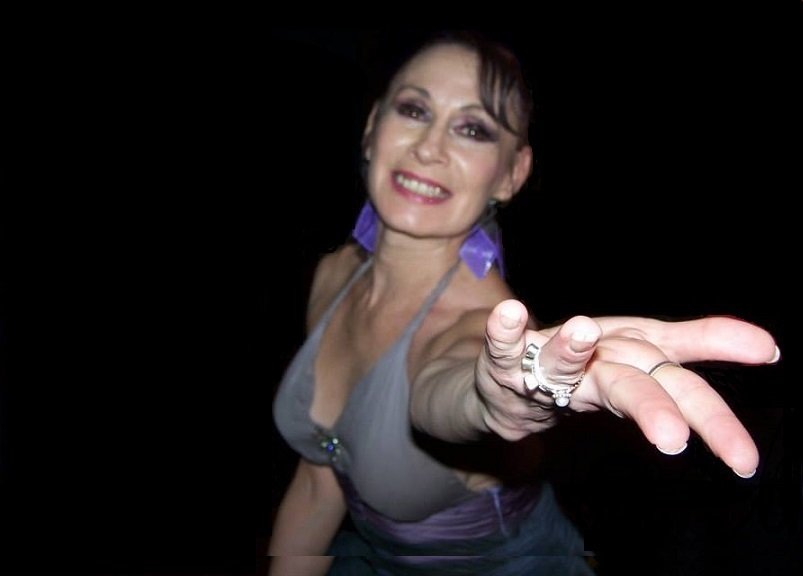 Karin is a performing artist of traditional & international cultural folk dance. Dance instructor and model. Born in New York City, raised in Los Angeles began her training in New York, then continued her training with master dance teacher, Carmelita Maracci.
Karin has extensive training in ballet, jazz, tap, modern, and dances of the Mediteranean. She began performing at age 13 with the San Gabriel Civic Ballet Co. and Joseph Richard Productions and was quickly promoted to soloist and danced in various ballets.
Karin has performed with Kiss­FM radio station (Los Angeles) appearing at promotional events. Performed at special events with Dr Jihad Racey Dean of the ethnomusicology department at UCLA.
Performed at various venues worldwide, in cities such as, Mexico City, Nagoya,Japan, Athens, Greece, Manhatan, New York, Los Angeles, San Francisco, CA, and London, England.
She has performed for celebrities such as Al Pacino, Omar Sharif, Julia Roberts, Kiefer Sutherland, Al Pacino, Mr. & Mrs Casey Casem, Dick Clark, Michele Pfeifer, Mickey Rourke, and, the president of the United States, President Ronald Reagan and the First lady, among other dignitaries.
Karin began teaching in New York, Los Angeles, Japan, and Mexico City. Has coached professional dancers, as well as choreographed for ensemble troupes.
She is living in Los Angeles performing and pursuing a career in dance education. Dance Teaching Certificate from Gcc. Curently performing and Director of Production for Jax Hammer Entertainment.